SCETV Weather
Residents in South Carolina can now use a new emergency information service launched by S.C. Educational Television and S.C. Public Radio. In partnership with WUFT, this new, story-telling based service provides heightened hurricane, tropical storm, and other weather-related emergency content to S.C. residents and visitors across the state. This collaboration builds on SCETV's existing relationships with state emergency agencies and adds to the unique meteorological services of WUFT.
---
Insurance
From the S.C. Department of Insurance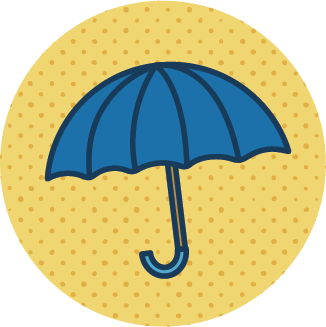 Review your insurance policy so that you know if you have adequate coverage. Understand the difference between REPLACEMENT COST and CASH VALUE.
Know your policy's deductibles as well as the procedures to take when property is damaged or destroyed. Be sure to contact your insurance company ASAP.
A standard homeowners or renters policy does NOT cover damage from flood; you will need to purchase a separate flood insurance policy. Visit floodsmart.gov for more information.
Make a property inventory list of your valuables, furniture, electronics, etc. Take pictures of your property so you can have a visual record of your belongings.
If you do evacuate, be sure to carry your important documents with you.
When a hurricane is imminent, remove outdoor objects like lawn furniture and garbage cans that may be blown by the wind. Protect window openings with storm shutters.
Ways to Save on Insurance Costs
Catastrophe Savings Account
State income tax-free savings accounts that allow the homeowner to set aside funds to pay for qualified expenses such as deductibles.
Insurance Premium Discounts
Available for homes that have been made more storm resistant.
State Income
Tax Credits
Available for property owners who purchase supplies to retrofit and make their homes more storm resistant to hurricanes and severe storms.