Pets
Including your pets in your family emergency plan is essential. Your veterinarian is an excellent resource to help you prepare.
Important Tips
Evacuate with your pet outside of the evacuation zone. An emergency temporary shelter should be a last resort.
Have a cage/carrier for each pet— a means of containment will be needed anywhere you go.
Counties may have a temporary emergency shelter for pets, the South Carolina Emergency Manager mobile app and scemd.org will list open shelters.
Instead of shelters, consider boarding facilities, veterinary clinics, pet-friendly hotels, as well as homes of friends and relatives.
Choose an identification method for each animal. Examples: microchipping and ID tags on collar. Have photos of yourself with your animals to prove ownership if you become separated.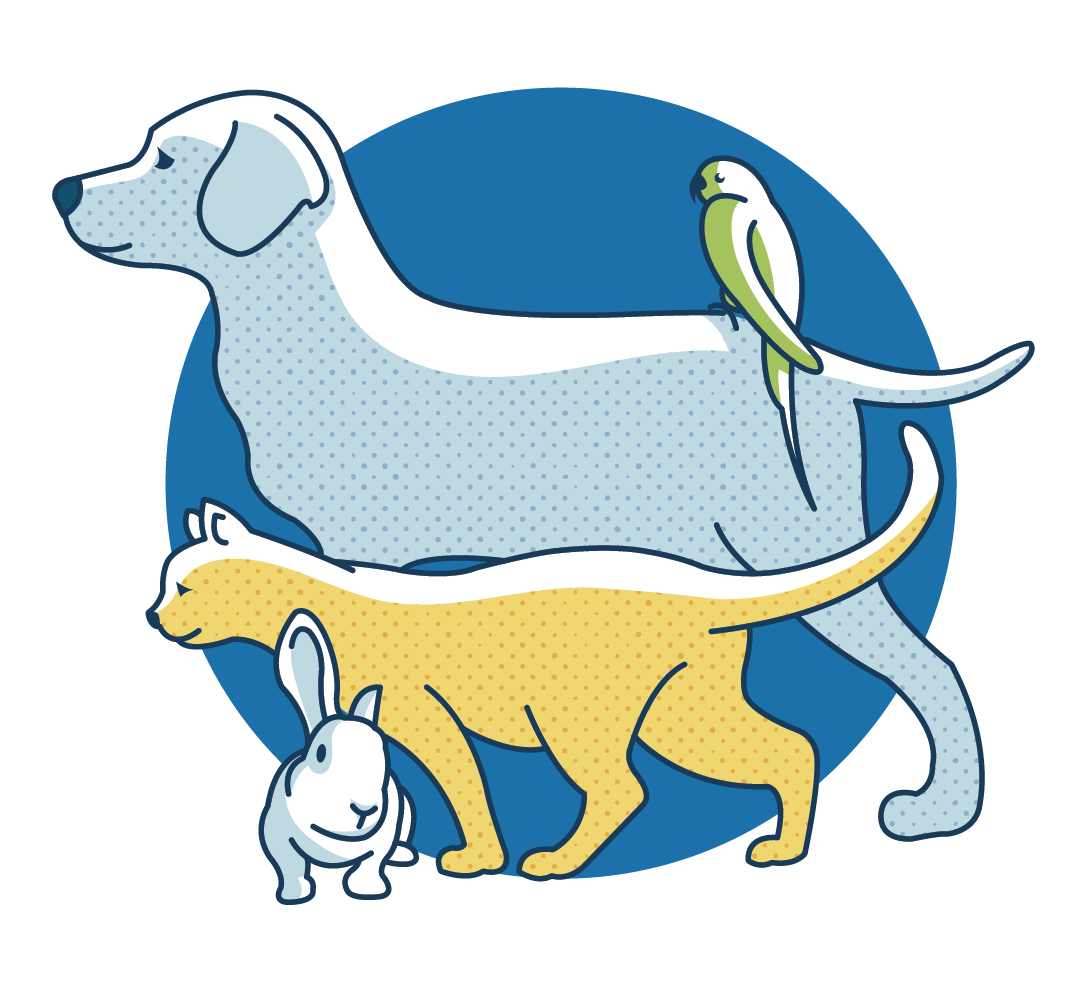 Keep your animals' immunizations, (especially rabies) current and be sure to have copies of all important documents.
Maintain a disaster "GO KIT" for each pet in a quickly accessible site: cage/carrier (large enough to stand and turn around in), leash, harness, bowls, 3 days of water and food, medications, health records/care instructions, microchip numbers, litter box/litter and clean-up supplies.
During Evacuation
In the immediate post-landfall period, there may be areas of extreme damage from winds or flooding. The immediate focus for emergency workers during this time will be human safety.
When circumstances allow, there will be personnel trained in animal emergencies to assist emergency workers and citizens with animal needs. These may include rescue of displaced animals, ID, treatment, temporary shelter and care, and reunification with owners.
Information about options for assistance with animals will be provided as soon as possible from SCEMD by way of news briefings and telephone hotlines.
After Evacuation
If your pet is lost, contact your veterinarian, animal care/control organization and/or county and state emergency managers who can help you search lists and databases of animals that have been found and sheltered during the hurricane.
Familiar scents and landmarks may be different after a hurricane. Your pet may become confused and lost.
Watch your animals closely. The behavior of your pets may change after an emergency. Normally quiet and friendly pets may become aggressive or defensive. Leash dogs and place them in a fenced yard with access to shelter and water.